It begins! It's time to spin up the deals for the annual KeyShot Cyber Monday sales event. The deals start today, December 2nd! For a limited time, receive 20% OFF your purchase of all new KeyShot licenses, KeyShot Pro + KeyVR bundle, KeyShot upgrades, and KeyShot add-ons! Use a code below at checkout and purchase now at the KeyShot store or contact your local reseller.

CYBER MONDAY DEALS
December 2nd, 2019
Monday, 12:00 AM PDT – 11:59 PM PDT
New KeyShot Licenses
KeyShot HD, Pro, Pro Floating, and Enterprise
20% OFF
Use Code: CM2019
KeyShot Pro + KeyVR Bundle

CYBER MONDAY DEAL WEEK
December 2nd, 2019 - December 6th, 2019

Monday, 12:00 AM PDT – Friday, 11:59 PM PDT
ALL WEEK LONG
KeyShot Upgrades and Add-ons

Including KeyShotWeb and Network Rendering!
20% OFF


Use Code: CMW2019
And Starting Today!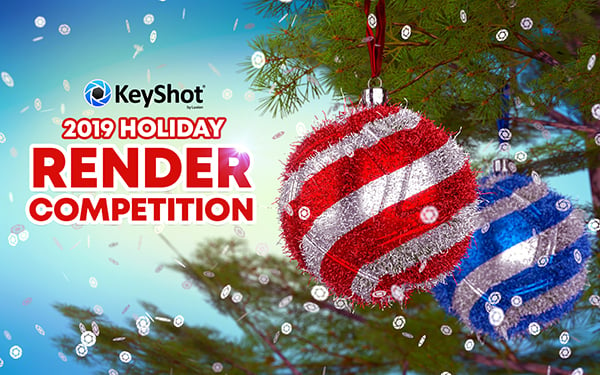 Enter for a chance to win a license of KeyShot!
We're kicking off December with an all new render competition! This is an opportunity for you to compete, show your creativity, and what you can do with the new features in KeyShot 9. The contest runs throughout December with a chance to win a KeyShot license and more! View the competition guidelines and enter here.
Cyber Monday deals apply to online purchases only. May not be combined with other discounts. Excludes EDU and Maintenance products. KeyShot for ZBrush not included. For questions please contact sales@luxion.com.